Avé's Hope Classic
We are excited to announce our first Annual Golf Tournament has been scheduled! Stay tuned for registration details as this event is anticipated to sell out!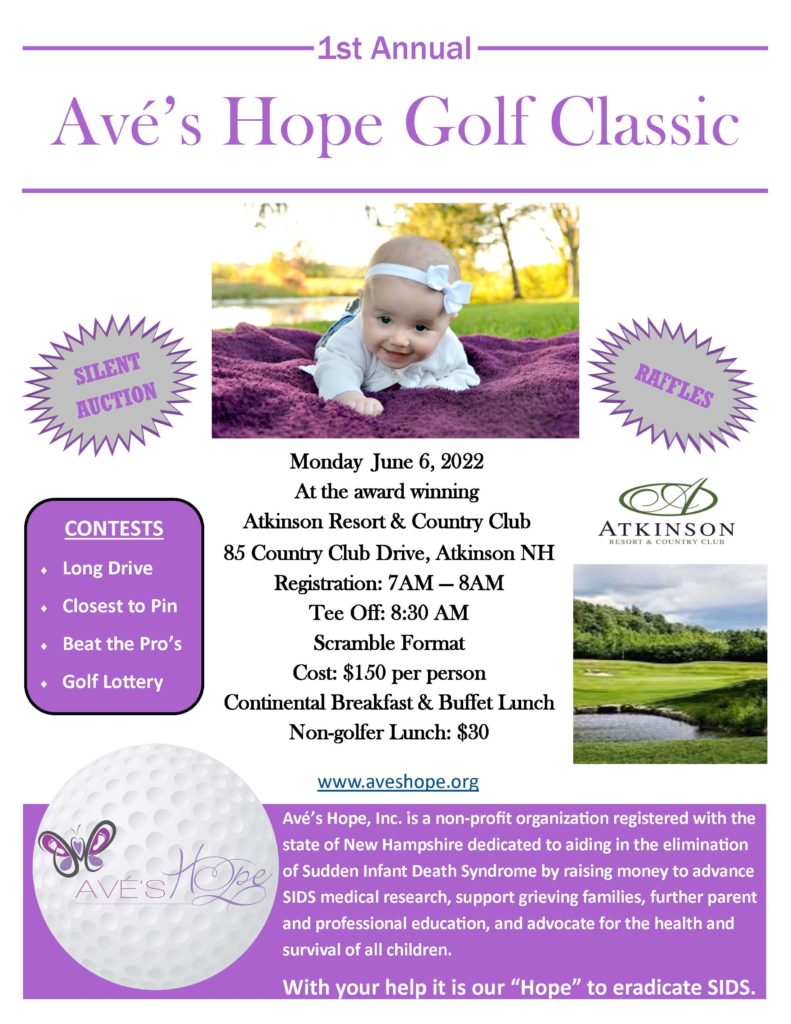 Steps Against SIDS
Thank you to all of the people that signed up for our Virtual 5K. We had over 140 participants and made just over $5,000 between registrations and donations! Of those we had some runners, some walkers, some drivers, some Pokemon Go-ers, some bikers, some fair go-ers, and other fun participating activities. We can not truly put into words how grateful we are, but we can try by saying, "Thank you for your support. A million times, thank you."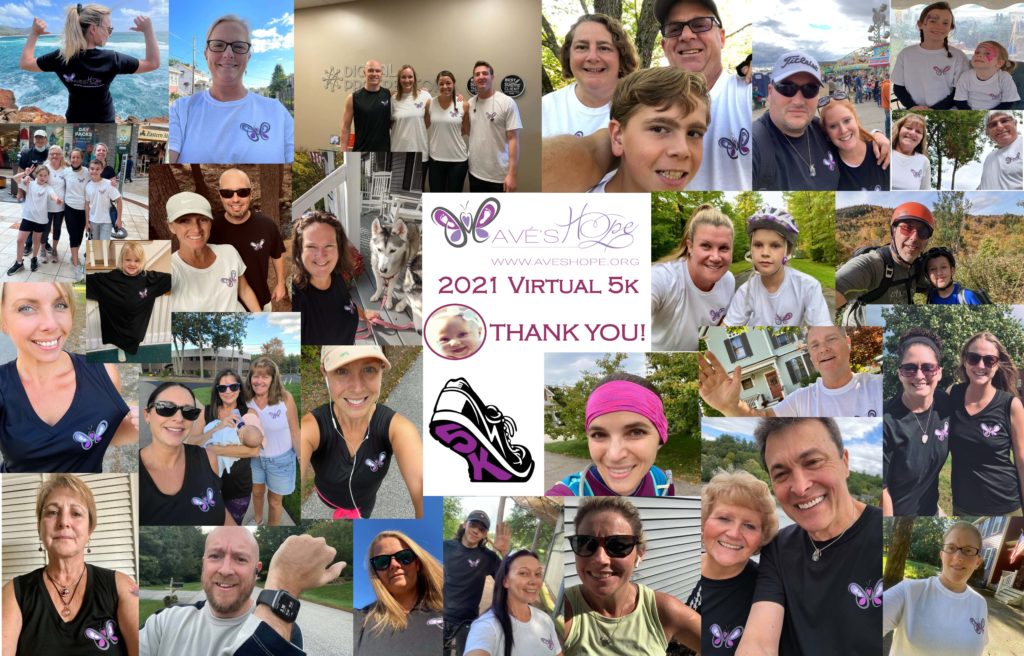 Striking Out SIDS
Thank you to all who bought tickets and/or donated for our First "Strike Out SIDS" Fisher Cats event! There were over 190 tickets sold. Ticket sales brought in just over $1,100 in profit, not including donations! We are so incredibly thankful for those who showed up and those who supported us even if they couldn't be there. We feel so blessed to have the support of such wonderful people and can't wait until the day when SIDS no longer exists.
Thank you for your part in that.