Avé's Hope 2nd Annual Golf Classic
SAVE THE DATE: Tuesday, June 13, 2023 – Candia Woods, Candia, NH
After a successful 1st year event grossing over $35,000 to benefit SIDS research, we are so excited "fore" the second annual Avé's Hope Golf Tournament in 2023! Registration is open!! Register or Sponsor Here!
Last year's Golfer Registration sold out, so be sure to register before it sells out. Can't join us? Consider an online donation or a Friends and Family Donation on the Registration site and your name will go on a sign at the event!
Thank you to our 2023 Lead Sponsors. Without your partnership, we could not make these things possible!

Help us eradicate SIDS by sponsoring next year's golf tournament. You'll be in good company!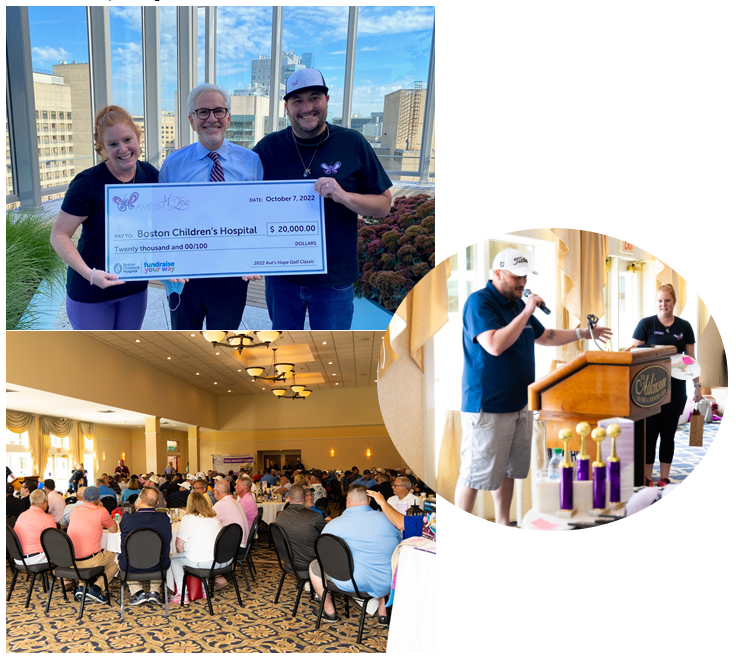 Avé's Hope Premier Golf Classic
An amazing time was had by all at the 1st Annual Avé's Hope Golf Classic on June 6th, 2022. This event brought in a gross amount of approximately $35K with proceeds donated to Boston Children's Hospital, Robert's Program.
A HUGE thank you to all of our golfers and sponsors!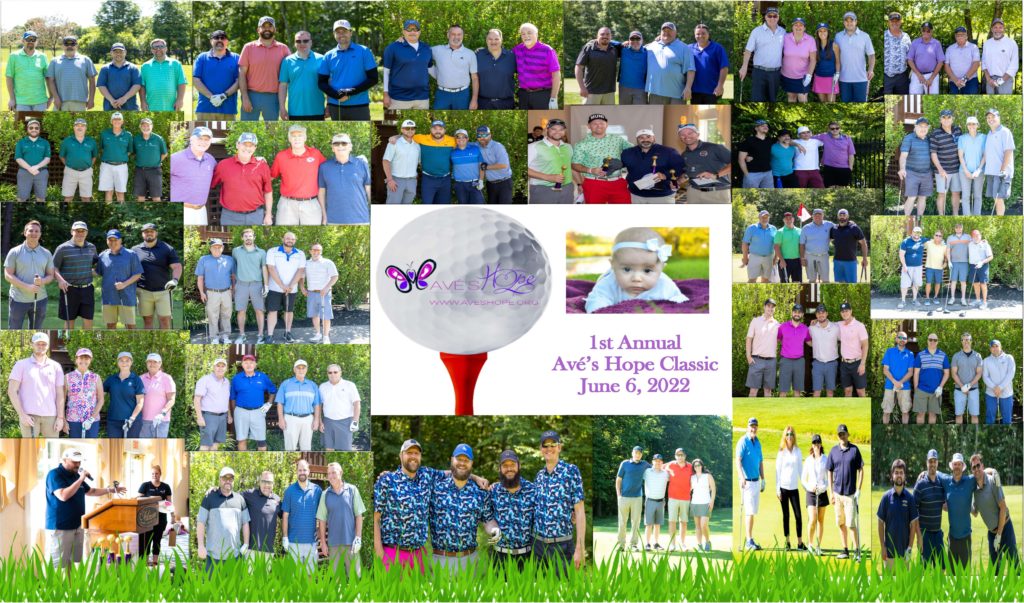 Thankful for our all of our sponsors and our Top 2022 Par Sponsor!

Steps Against SIDS
Thank you to all of the people that signed up for our Virtual 5K. We had over 140 participants and made just over $5,000 between registrations and donations! Of those we had some runners, some walkers, some drivers, some Pokemon Go-ers, some bikers, some fair go-ers, and other fun participating activities. We can not truly put into words how grateful we are, but we can try by saying, "Thank you for your support. A million times, thank you."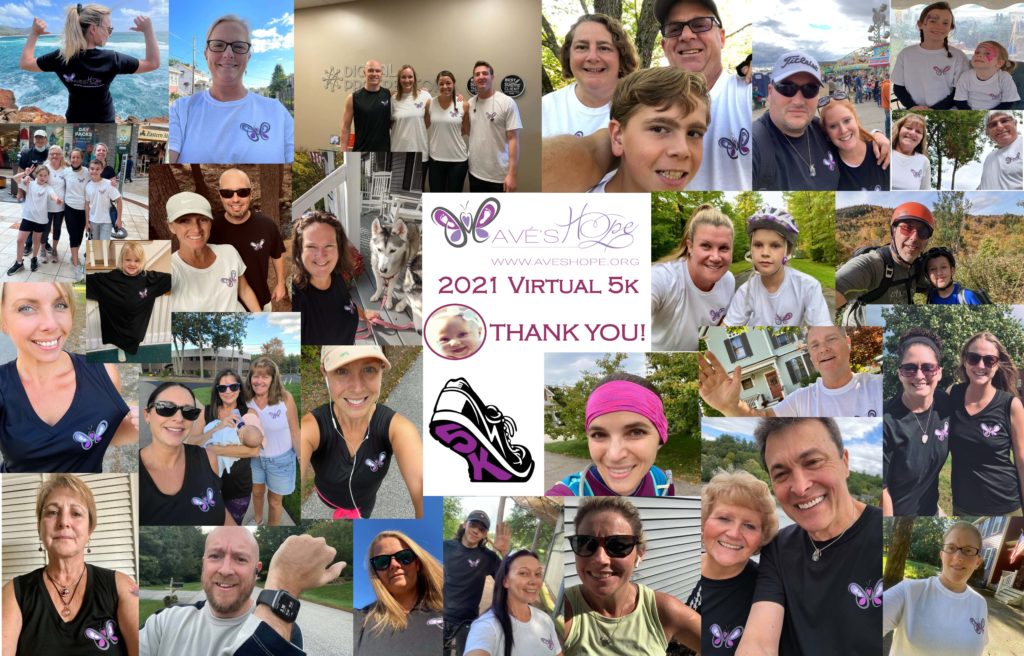 ---
Striking Out SIDS
Thank you to all who bought tickets and/or donated for our First "Strike Out SIDS" Fisher Cats event! There were over 190 tickets sold. Ticket sales brought in just over $1,100 in profit, not including donations! We are so incredibly thankful for those who showed up and those who supported us even if they couldn't be there. We feel so blessed to have the support of such wonderful people and can't wait until the day when SIDS no longer exists.
Thank you for your part in that.