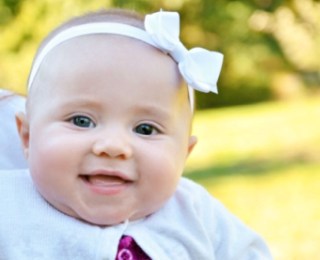 On October 7th, 2013, our lives were changed forever.
Our beloved daughter, Avé Hope, had passed away suddenly at school. After a full autopsy and countless tests it was determined to be Sudden Unexplained Infant Death Syndrome also known as SUIDS.
A perfectly healthy baby at almost 5 months old was suddenly gone, leaving a void in our hearts along with more questions than answers. How could something like this happen? Was it something we did? Was there a way we could have prevented this from happening? How would we go on without our little girl?
With the support of our families, our friends, and strength in God we continue to learn from this syndrome in the hopes of eradicating SIDS/SUIDS, educating the public, and assisting families who have to deal with such an unexplainable tragedy.
We decided that rather than accept the results for what they were, we would change the future for what it could be.