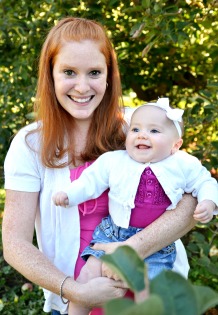 Sabrina is Avé's mother. After the devastating loss of Avé, Sabrina was in search of answers, comfort, and others. Although this is something she would never wish on anyone, she didn't want to be in it alone and wanted to find those to grieve along with her and those who have started on this journey before her. It has since been her mission, and the mission of every bereaved parent, to make it so that her child is not forgotten, that Avé's short life means something more.
Ross Dugas, Vice President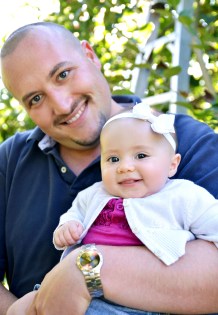 Ross is Avé's father. Although equally deeply saddened, Ross and Sabrina have grieved in different ways. Where she reached out to talk to others, he just wanted to get answers and find out ways to make it so that this doesn't happen to anyone else. As a Safety Analyst for work, Ross was stricken in a way that all parents are in that he couldn't save his precious baby girl, but he was going to try to make sure that this didn't happen to others.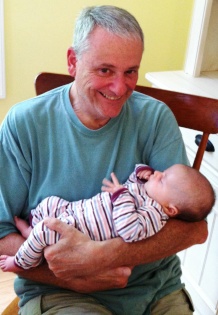 Bob, Sabrina's dad, and also Avé's "Grampa", was devastated by the loss of his little angel wrestling with strong and at times inconsolable grief. "I not only lost a grandchild," he often says, "but it is so hard to watch my own little girl go through this horrible nightmare." As a man of great faith, Bob knows that God's promise assures him that someday, when he is called home, he will see his precious Avé again, and, as he notes "and what a reunion it will be!"
Diane is Sabrina's step-mother and Avé's "Memere". She is also the Scribe for Avé's Hope, Inc. As a grandparent, Diane was hit hard with the news of sweet Avé and immediately felt that she needed to do something. Being a second mother to Sabrina since childhood, Diane was in every sense other than blood a grandmother to Avé and was utterly devastated by the loss of her. She currently is writing a grandparents view of her experience that she hopes to share someday.
Gary Dugas, Executive Board Member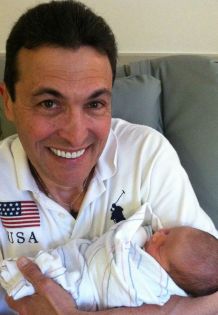 Gary is Ross's father and Avé's "Pepere". Grandparents have a different story to tell because they not only deal with their own grief, but they also deal with the grief of not being able to take away the pain of their own grieving child. With a degree in behavioral psychology, Gary would be the perfect candidate to handle this, right? But nothing can prepare you for something such as this.
Kathleen McArdle, Board Member, Event Chair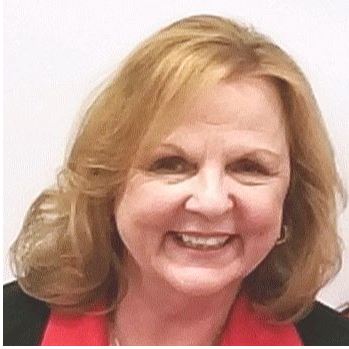 As a friend of the family, Kathleen felt she could support the organization in a more personal and meaningful way using her event planning background to assist in Avé's Hope fundraising efforts. After a career in the non-profit sector, specifically with organizations that are solely focused on helping children and families, Kathleen joined the board in March 2021.  "It is a privilege to be a part of this small but mighty team of committed, dedicated individuals who all bring their drive and talent to this worthy cause so close to our hearts.  It is my greatest hope that someday SIDS will be eliminated from our world."
Additional Board Members:
Samantha Riggas
Tricia Corson